How Performance Marketing Can Help Your Business Grow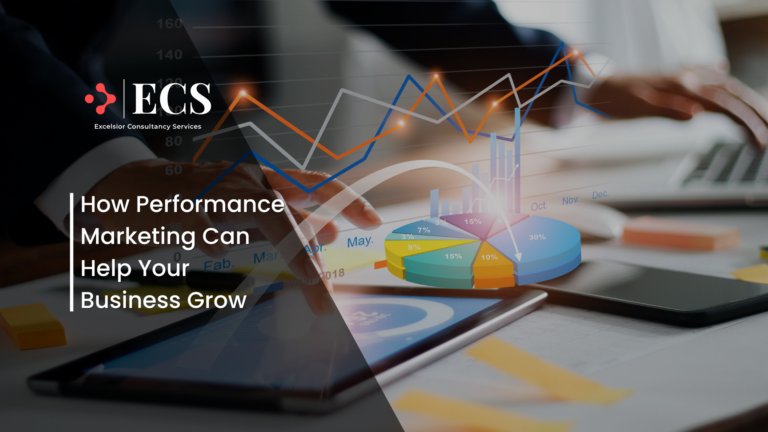 The advent of digitalization has brought about significant transformations in consumer preferences, as individuals now expect convenient doorstep delivery for all their needs. Consequently, businesses are confronted with intense competition, compelling them to differentiate themselves and deliver exceptional customer experiences. Traditional marketing techniques struggle to keep pace with real-time growth tracking and strategy adjustments. However, modern approaches like performance marketing have introduced flexibility in monitoring reach, coordinating marketing efforts, and optimizing campaigns for sustained success.
In a market where consumers reign supreme, it is imperative for brands to develop customer-centric strategies that combine performance marketing with branding. Performance marketing facilitates the measurement of initiative success and provides real-time data, empowering businesses to make informed decisions and leverage external resources cost-effectively. By integrating performance marketing with digital strategies, businesses can formulate comprehensive and targeted approaches that yield favorable outcomes. Moreover, the digital landscape allows for easier monitoring of virtual marketing initiatives, offering better control and oversight.
Performance marketing is not only cost-effective but also boasts higher return on investment (ROI), enabling businesses to reach previously inaccessible target audiences. Through the use of data-driven insights and payment models based on various metrics, companies can mitigate the risks associated with marketing investments and pay solely for actual results. By combining performance marketing with branding efforts, businesses can drive immediate conversions and sales, simultaneously cultivating brand awareness and fostering a profound emotional connection with consumers. The allocation of the ideal budget split should be determined by the brand's specific objectives and target audience, established through rigorous testing, analysis, and periodic evaluation. Adjustments to tactics should be made in response to market shifts and the effectiveness of different approaches.
In conclusion, the rise of digitalization has necessitated the adoption of new marketing methodologies, with performance marketing leading the way. By gaining real-time insights into consumer perceptions of the brand, businesses can concentrate on targeted branding initiatives to distinguish themselves within the crowded digital marketplace.
Performance marketing: The need of the hour
Performance marketing has become increasingly important in recent years as it offers several advantages over traditional marketing strategies. By providing real-time data and the ability to measure success, businesses can make informed decisions about their marketing initiatives. Performance marketing also allows companies to leverage other parties' follower bases, funds, and efforts, all while keeping costs reasonable. This can lead to increased brand awareness and more sales.
By combining performance and digital marketing, companies can develop a comprehensive and targeted marketing strategy that yields favorable results. This virtual marketing strategy is also easy to monitor, giving businesses greater control over their marketing initiatives. There are several critical reasons why performance marketing can help your business, including its cost-effectiveness, trackability, higher return on investment, ability to reach hard-to-reach audiences, and the variety of advertising methods and marketing channels available.
Performance marketing also carries reduced risks associated with marketing investments, as it is backed by data and gives companies complete control. Payment models based on different measurement metrics ensure that businesses only pay for the results they achieve. Today, businesses have access to a significant volume of consumer data which, when combined with automation, gives brands the opportunity to alter their marketing strategies, scale their campaigns, make real-time improvements, and aim for a more meaningful economic impact.
Performance marketing and branding: The ideal mix for businesses
Businesses can benefit from finding the right balance between performance marketing and branding. While performance marketing, such as paid search and social media advertising, prioritizes immediate conversions and sales, branding emphasizes building brand recognition and a positive image over the long term.
For newly established brands or those seeking rapid growth, investing more heavily in performance marketing may be the best approach. Conversely, established brands may want to devote a larger portion of their budget to branding to maintain or expand their market share. Starting with a budget that favors performance marketing and allocating a smaller portion to branding can be a good starting point to drive sales while also building brand awareness.
However, the optimal budget allocation will depend on a brand's specific goals and target audience, and should be determined through analysis and testing. Adjustments to the budget should also be made periodically in response to changes in the market and the effectiveness of different tactics. For instance, if a brand wants to prioritize reputation and awareness-building, a larger budget allocation for branding efforts may be warranted.
To stand out in the crowded business landscape, leveraging digital marketing methods like performance marketing can help businesses gain real-time insights into consumer attitudes towards their brand, leading to more targeted branding efforts.
In today's digital age, businesses must therefore adopt innovative marketing approaches to stay ahead of the competition. Performance marketing has emerged as a prominent strategy, leveraging real-time data to gain valuable insights into consumer behavior and attitudes. By leveraging these insights, businesses can develop more targeted branding efforts that enable them to distinguish themselves from the competition and stand out in the marketplace.
So, to all businesses seeking to maximize their marketing performance and achieve exceptional results! Discover the transformative power of performance marketing with EXR Consultancy Services. We are thrilled to present our cutting-edge solutions and invite you to take action today!
Why settle for average when you can excel? your business to new heights, leveraging data-driven strategies and industry-leading techniques. With EXR Consultancy Services, you can unlock the full potential of your marketing campaigns and achieve unprecedented growth.
Here's what you achieve:
1. Embrace Data-Driven Strategies: Harness the power of data to drive your marketing decisions. Let us guide you in identifying valuable insights, optimizing your targeting, and maximizing your return on investment. Seize this opportunity to make informed choices and outperform your competition.
2. Amplify Your Reach: Expand your brand's visibility across multiple channels and captivate your target audience. Our performance marketing specialists will craft tailored campaigns to engage prospects and convert them into loyal customers. Witness your brand's influence soar as we optimize your online presence.
3. Optimize Conversions: Convert clicks into tangible results with our conversion optimization techniques. Our experts will fine-tune your landing pages, improve user experience, and implement persuasive call-to-action strategies. Experience the thrill of higher conversion rates and improved revenue streams.
4. Stay Ahead with Cutting-Edge Technology: At EXR Consultancy Services, we stay at the forefront of marketing innovation. Our team will leverage the latest technologies, tools, and platforms to ensure you remain ahead of the curve. Embrace the future of marketing and reap the rewards of staying up-to-date.
5. Tailored Solutions for Your Business: No two businesses are the same, which is why we take a personalized approach. Our team will understand your unique challenges, goals, and market landscape to create customized performance marketing solutions. Let us unlock your brain's full potential with strategies designed specifically for you.
Don't miss this opportunity to supercharge your marketing efforts and achieve extraordinary results. Contact EXR Consultancy Services today to embark on a journey of accelerated growth and unmatched performance. Together, we'll redefine the limits of your success!